Together we will
find you!
Tuipro provides training and counseling services on work counseling and neuropsychiatric topics.
Tuipro's approach is solution-focused, investigative and developmental. Tuipro's theory-in-use is therapeutic, giving space and time, being heard and seen, sharing positivity and joy. We will go, together, towards a good future, whether it will be guidance, consulting or training.
Inside me there is a space for you too
~ together we will find you!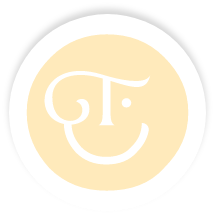 Training and education services in neuropsychiatric subjects and
work counseling
What if there is someone who is giving you a challenge and you do not know how to help, get along or to keep balance in a classroom at school, nursery school or at a workplace. You may think that person is being difficult or lazy on purpose.
A person who has neuropsychiatric difficulties (nepsy) may have multiple diagnoses at the same time. These all are affecting different aspects of life in different ways. The sum of many things may appear as e.g. behavioral or eating problems, learning difficulties, challenges concentrating and every day seeming like a struggle.  Not only for professionals but especially for that person and his family.
Tuipro provides consulting and education to teachers, educators, employers, families and nepsy individuals themselves.
The more accurate knowledge of the issue the better results for everybody!
Education: Neuropsychiatric coach, 30etcs. The duration of the training is approximately 7 months. Contact training is provided about once a month for two consecutive days. Homework and work with the client (5etcs) is part of the education. A person who has successfully completed training can act as a neuropsychiatric coach.
One day training (1-6 hours); more detailed information about the content agreed with the subscriber.
Do you feel that your work gives you nothing? Want to feel better in your work? Would you like to understand your co-worker a bit better? Are you a leader and worried about absences or productivity? Would you like to improve your work, your team, your work environment and efficiency as well?
Work counselling is confidential conversation with a trained counselor. It is not about how to do your tasks or giving instructions. The focus is on one´s own work, work-related issues, phenomena and systems in work. It is reflection, self-examination and professional growth. Work counselling saves money. Research shows that staff absenteeism is reduced, job satisfaction increases and the working climate improves.
Tuipro provides work counselling for individuals or groups in different organizations. Group members may also be collected from other organizations in the same industry.
Tuipro´s approach is solution focused and together we aim for a good future at work.
Please, do not hesitate to ask for more information.